Choy Ka Fai

News
Biography
CV
Contact
Projects
Selected Projects
Prospectus For a Future Body
Lan Fang Chronicles
Revolution-Per-Minute
Reservoir
Rectangular Dream
DanceDanceDance
V.I.S.T.A Lab
Drift Net
Selected Collaborations
Diaspora
Awaking
Archive
Projects
.









2011
2010
2009
2008
2008
2008
2007
2007


2009
2008

2002-2006
Reservoir
" Deep in the heart of MacRitchie Reservoir lie the ruins of the Syonan Jinja, a Shinto shrine built during the Japanese Occupation of Singapore. Envisioned first as a spiritual and recreational centre for the future empire, then built by Australian POWs and Japanese craftsmen, today it exists only as stone relics and fragments, swallowed up by the thick tropical rainforest. Its very existence is intriguing – a beautiful artefact of civilisation from an age of blood and destruction. Its architects made outlandish promises: that the site would be the greatest in the world after the Meiji Shrine, that the area might be a future host for the Olympic Games.

Led by TheatreWorks' Associate Artistic Director, Choy Ka Fai, we are an ensemble of creative people from Singapore and Japan with roots in poetry, dance, drama, architecture, sports and multimedia. We have made pilgrimages to the jungle, probed the site scientifically, studied archival documents, drawings and oral histories, and processed our own collective memories to recreate and re-imagine the shrine as a sacred site. Our performance, a tapestry of images, sound and movement, will be a drama of recollection, an attempt to capture the Syonan Jinja's sleeping spirit."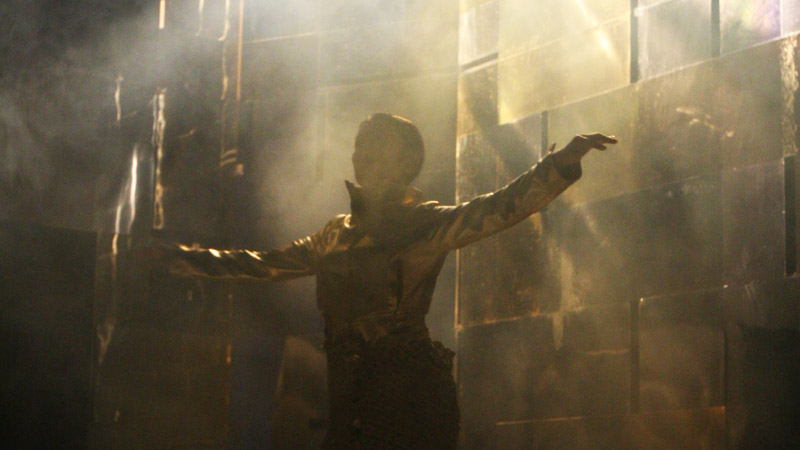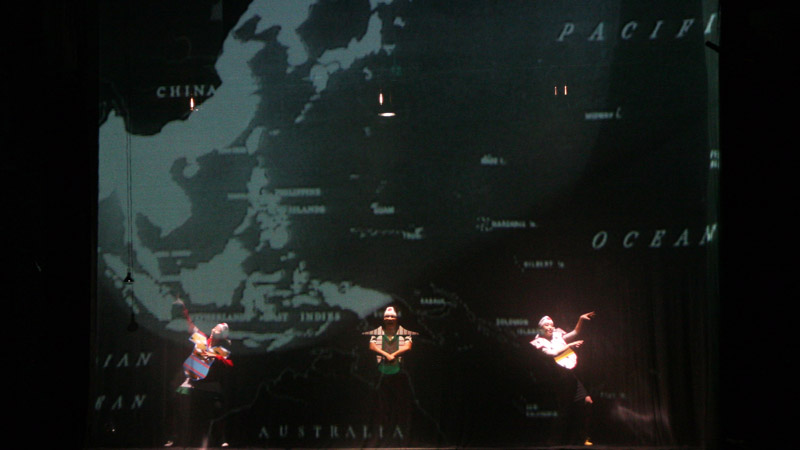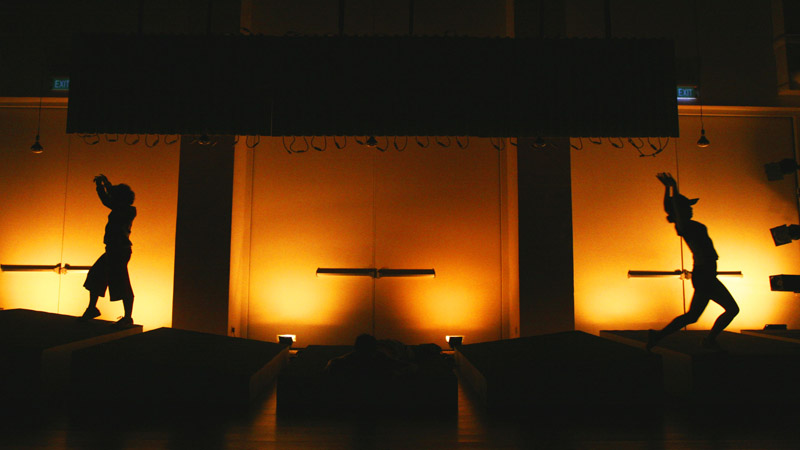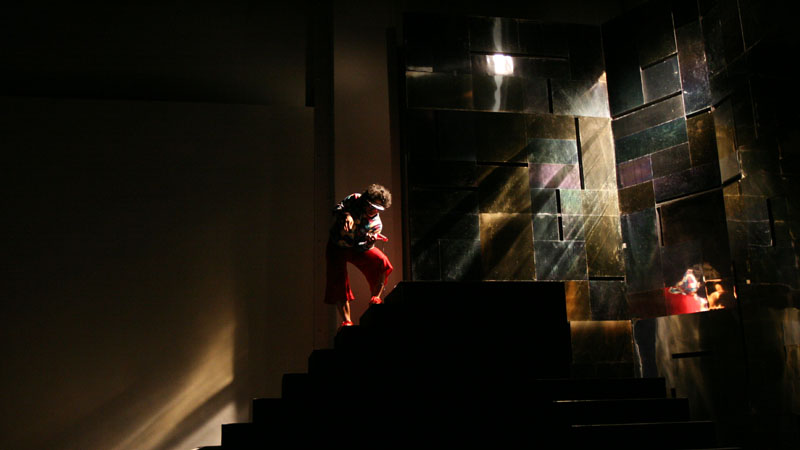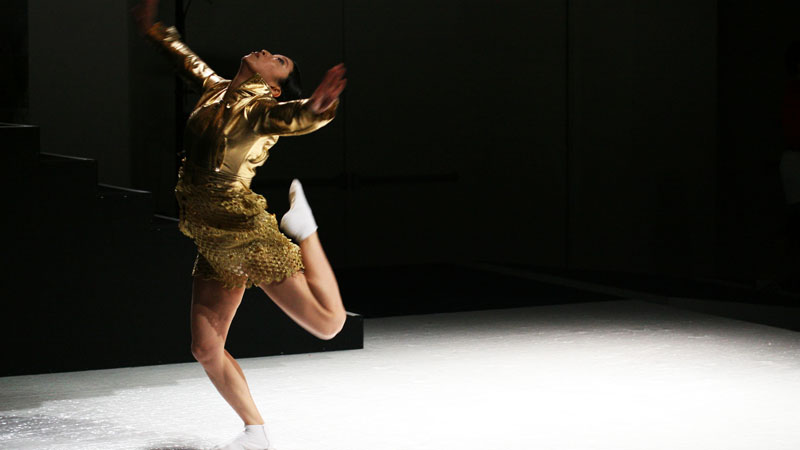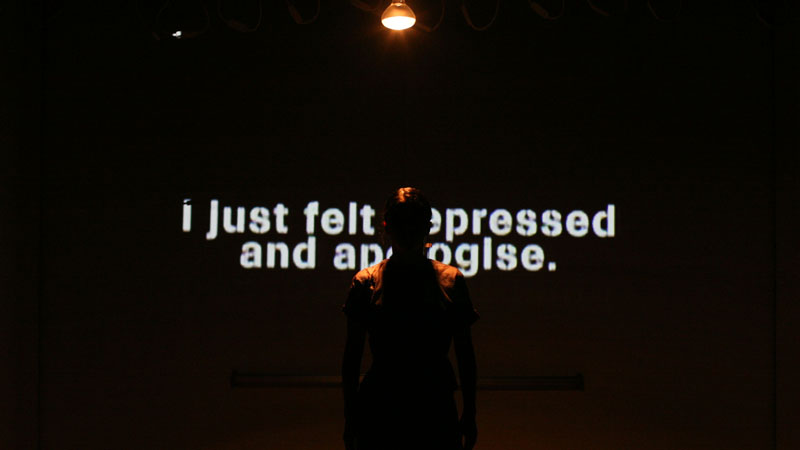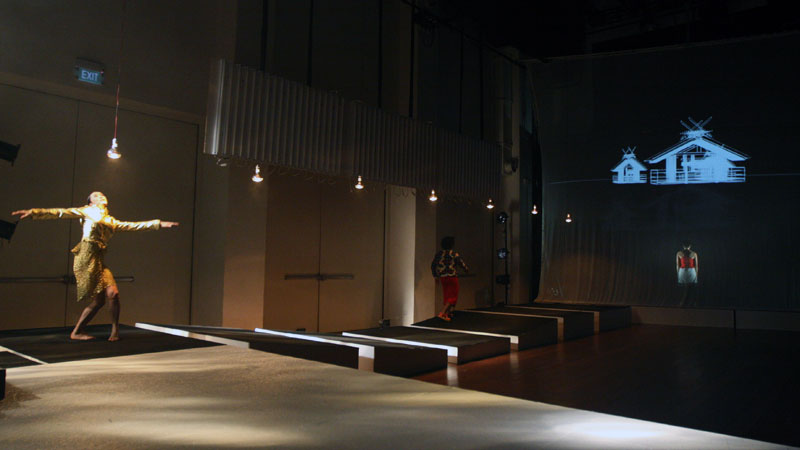 Credits
Conceived, Directed and Multimedia design by Choy Ka Fai
Written by Ng Yi-Sheng
Performed by Norico Sunayama, Rizman Putra and Patricia Toh
Sonic Composition by Chong Li-Chuan
Set and Light Design by Jiro Endo
Reservoir is presented by Theatreworks/72-13
With support from The National Arts Council-Singapore, Arts Fund, Design Singapore Council, Hong Leong Foundation and 7213.
Creation:
28-30 August 2008_TheatreWork/7213, Singapore